Our Mission Statement:
We increase awareness of how your dog learns to improve the relationship between you and your dog, show you how a trained dog can enrich your life and help save dog's lives through training and behavior modification.
Our staff are passionate about understanding how dogs learn in order to improve the relationship between owners and their dogs.
Our Core Values
The following values state how we are going to act, and the culture we are going to create as we work here together.
1. FAITH
Pray for one another
2. RESPECT
Do unto others as you would have them do unto you
3. INTEGRITY
Live a life of integrity (honesty and honor)
4. HELPING OTHERS
Help one another reach goals personally and professionally
5. TEAMWORK
Pitch in to help other team members participate in the important events in their lives
6. COMPASSION
Treat our client's dogs as our own
7. TRUTH
Never participate in gossip- which means talking about a problem to anyone other than the person able to fix it
8. FUN
Abolish Funny but Mean – we love to laugh, but we will not do so at anyone else's expense!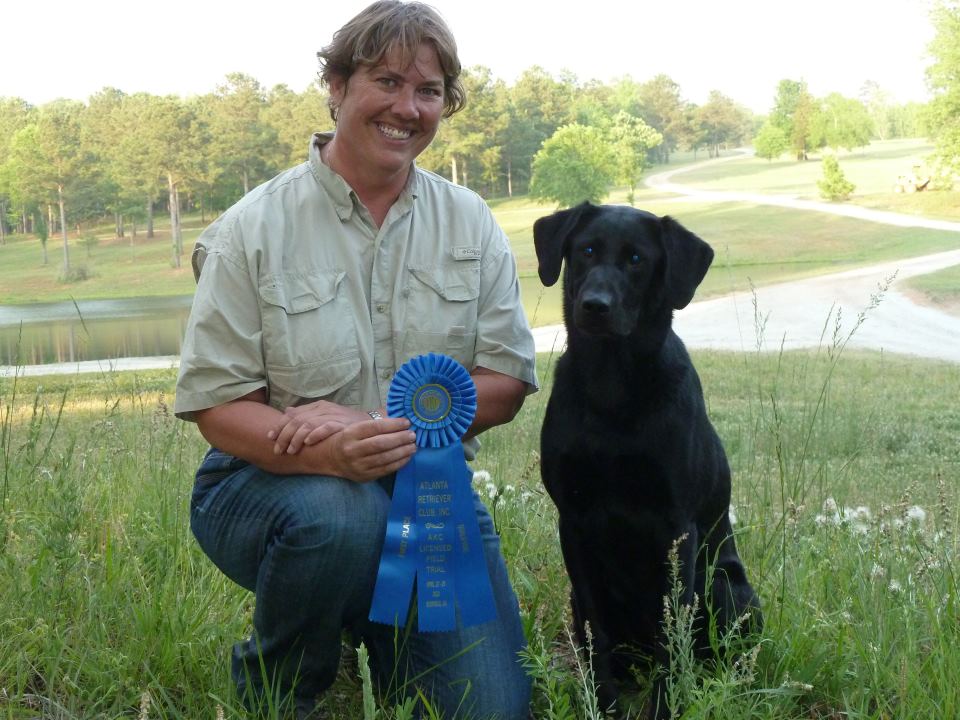 Cat
Cat joined the Dog Trainers Workshop in 1999, and is currently the Director of Operations. She oversees boarding, classes and training for pet owners and service dogs, and is responsible for all day to day operations at the Dog Trainers Workshop.
Cat enjoys training and competing in Obedience Trials and Hunt Tests with her Labrador Retrievers. Two of her four Obedience Trial Champions are also Master Hunters and one achieved a Qualified All Age status in field trial competition. Her youngest Labrador, Frogmore, recently competed in Novice for the first time, achieving three perfect 200 scores. Cat was invited, and competed, at the AKC National Obedience Championships ten times. Cat also enjoyed competing and place at the AKC Obedience Classic with her dogs. In 2016, Cat and Wyatt placed 4th in the first obedience competition ever conducted at the Westminster Kennel Club Show. In 2017, Cat and Ivan placed 4th in the second Master Obedience competition at the Westminster Kennel Club and has continued to be invited two more times. In the last few years, Cat and her Labradors have also participated in dock diving, earning Master and Elite titles, as well as, placing in the top five at the North American Diving Dog National Championships.
In her spare time, Cat enjoys fishing, shooting, photography, and wildlife.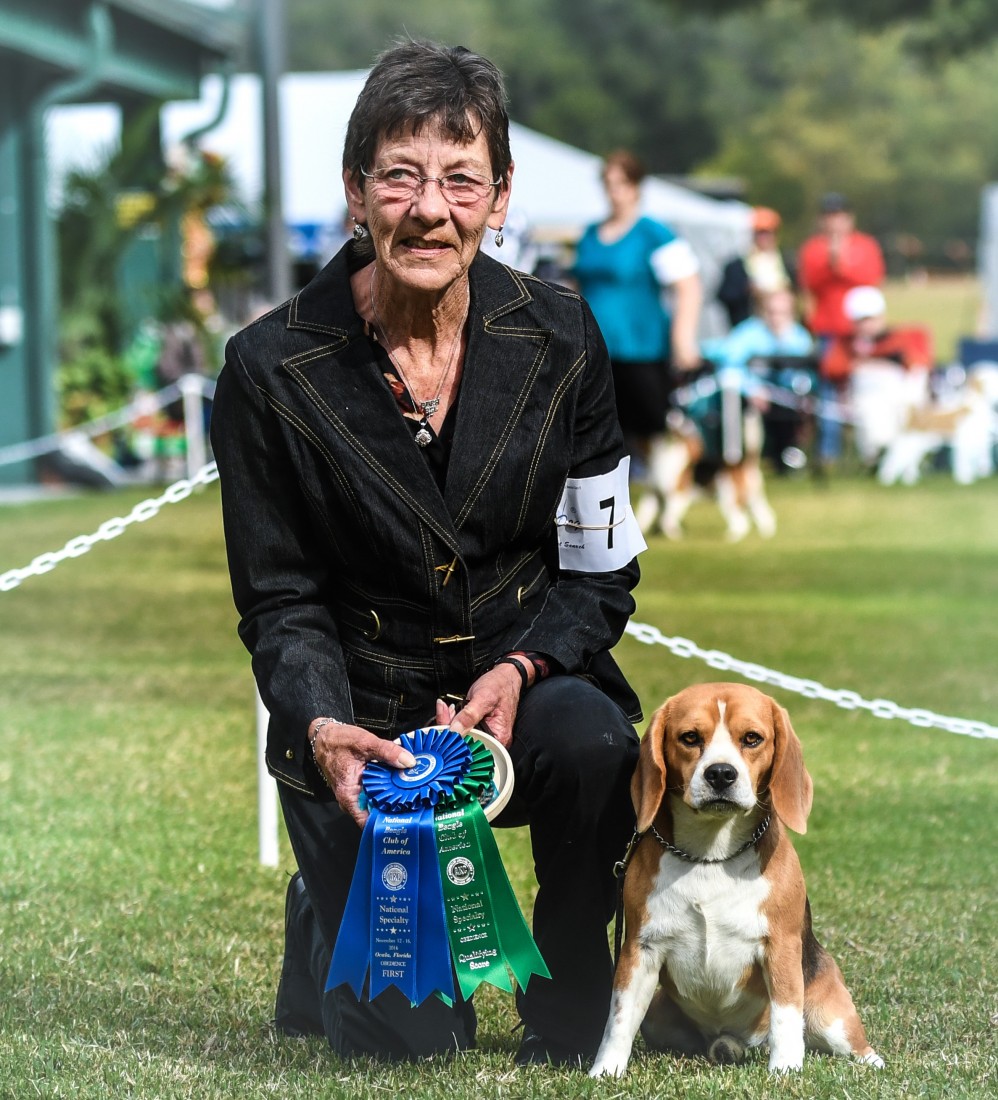 Karlene
Karlene grew up on a small farm just outside Omaha, NE. She and husband, Paul, moved to Colorado for his job in 1981 and stayed there until 2013 when he retired and they moved to North Carolina. She has had a variety of dogs throughout her life, but fell in love with beagles. Her first beagle, Sarah Jane, became her first obedience dog and completed the UDX title. Sarah then had a litter of puppies, producing Katie Jane. Katie was the ultimate obedience beagle, becoming only the second beagle ever to achieve the title of Obedience Trial Champion and a UDX9. She is currently showing her beagle boy, CH Brumfield's Deuces Wild, UD in obedience. Coming up is Windkist Here Comes Betty who is showing a lot of promise as an obedience dog. Outside of the dogs, Paul and Karlene live on 40 acres and enjoy walks in the woods, gardening, traveling, and a good dinner out.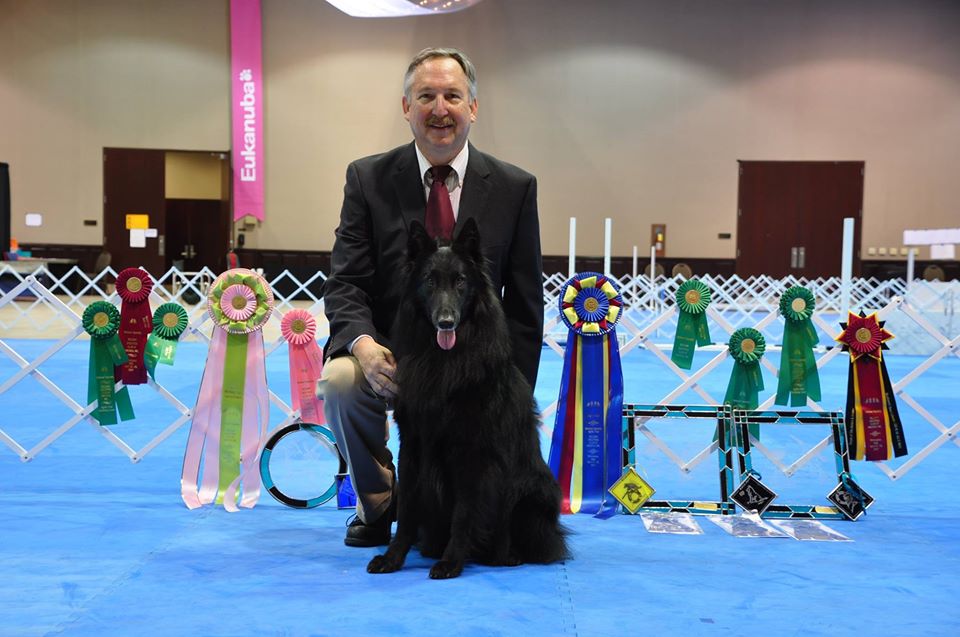 Tim
Tim has recently joined the DTW team as the Agility Program Director. He has extensive exposure to all dog sports having competed with his own dogs in conformation, obedience, tracking, rally, herding and agility. He is excited to have an opportunity to share the fun and joy of agility with his students. He looks forward to helping each team improve communication and enjoy agility competition.
Tim started competing in conformation and obedience as a teenager involved in 4-H. He moved from Indiana to South Carolina in 1990. His most recent Belgian Sheepdog, Colt, has earned an Agility Championship, as well as the Versatile Companion Dog 2 award for additional titles earned in tracking, and obedience. While still competing in agility, Tim and Colt are also pursuing a tracking and obedience championship.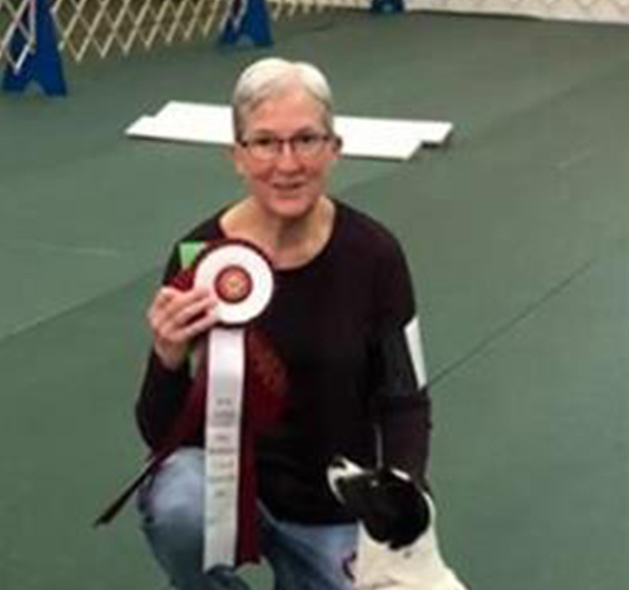 Janet
Janet joined Dog Trainers Workshop and Boarding in 2017. She teaches obedience classes, trains dogs that are boarding and training, and trains the service dogs being prepared in our facility.
Janet traces her interest in training to a book she read as a child. She began taking her own dogs to obedience classes in 1984. She started competing in 2010 when AKC changed the rules to allow mix-breeds to compete. Her mix-breed Border Collie, Brock, was the 10th All-American to earn a UD title. Currently she is competing with Fischer in both obedience and Rally competition.
Tracy
Tracy, a proud Cajun from Louisiana, moved to South Carolina in 2001. She joined Dog Trainers Workshop as a kennel tech in 2005.
In 2011, she became the office manager. As the current Director of First Impressions, all questions (and many answers) go through Tracy. She also has a major in Animal Health Sciences.
Tracy has owned Rottweilers for more than 30 years and has shown in both conformation and obedience.
Tracy is an avid hunter and a competitive archer. She is a two-time South Carolina State Female 3-D Archery Champion, Female Shooter of the Year, and a National Field Archery Association State Champion.
In her spare time, Tracy and her husband Rohn love to travel, shoot clay, hike and spend time shooting videography and photography!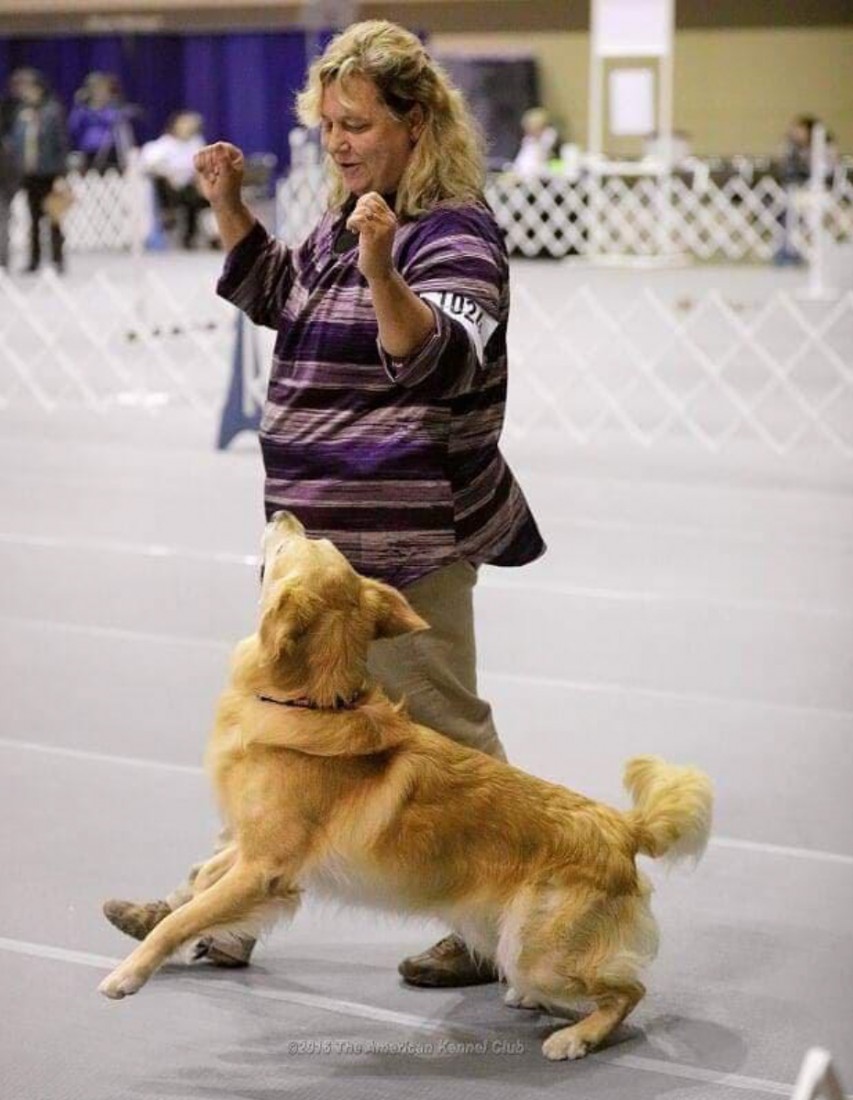 Annette
Annette's experience includes a lone line of competitive obedience dogs including Utility titles on a Pembroke Welsh Corgi and a Wirehaired Dachshund. Annette is currently showing her two Golden Retrievers Obedience Trial Champion Duncan and Obedience Trial Champion Circus. Annette and Circus won the 2018 AKC Masters Division at the Classic in Orlando, Florida. Annette and Circus placed 6th at the National Obedience Championship in 2019. Annette is currently training her new puppy "Pickle" who is a Wirehaired Dachshund. Annette and Pickle plan on entering the obedience ring in 2021.
Cassidy
Cassidy is involved in the Board and Train program, teaching classes, and training the service dogs in our facility.
Cassidy became interested in training through her high school senior project with service dog for veterans. She trained a service dog while in High School, participated in obedience classes at Dog Trainers Workshop, and was soon working for us part-time. We were delighted when she joined us full-time in 2018.
In her spare time, Cassidy enjoys hiking, music and training her Border Collie, Peaches, in obedience agility and scent work.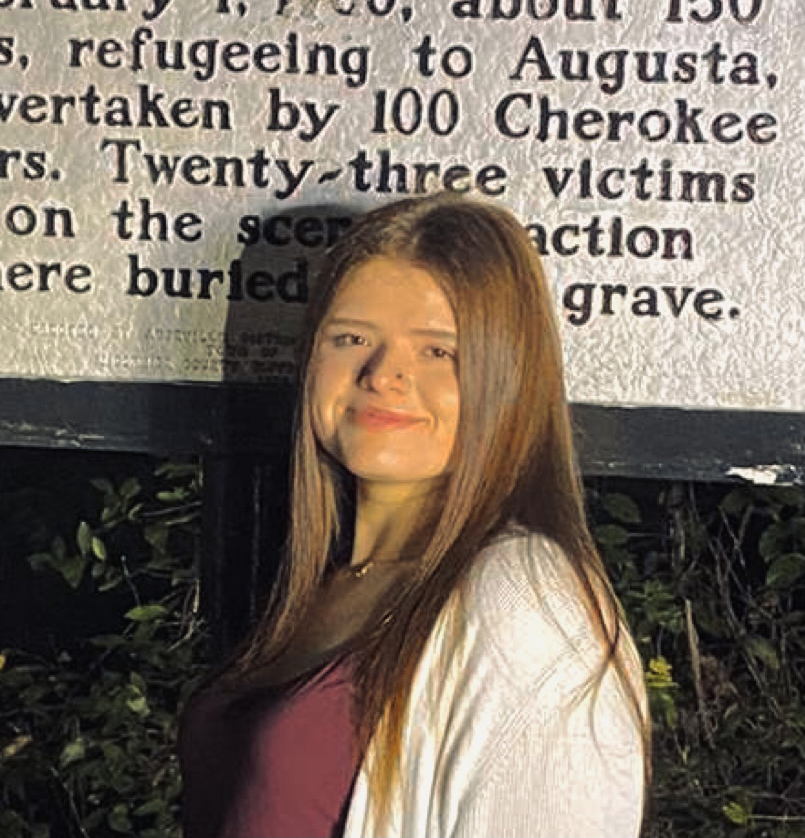 Mika
Mika joined the DTW team in 2018 as a part-time kennel tech. She is now kennel manager and is excited to be apart of the team full time. Mika has a love for dogs and all animals big and small. In the future, she plans to earn a degree in the veterinary field. In her free time, Mika takes care of her 6 pets, paints canvases, and spends time with family and friends.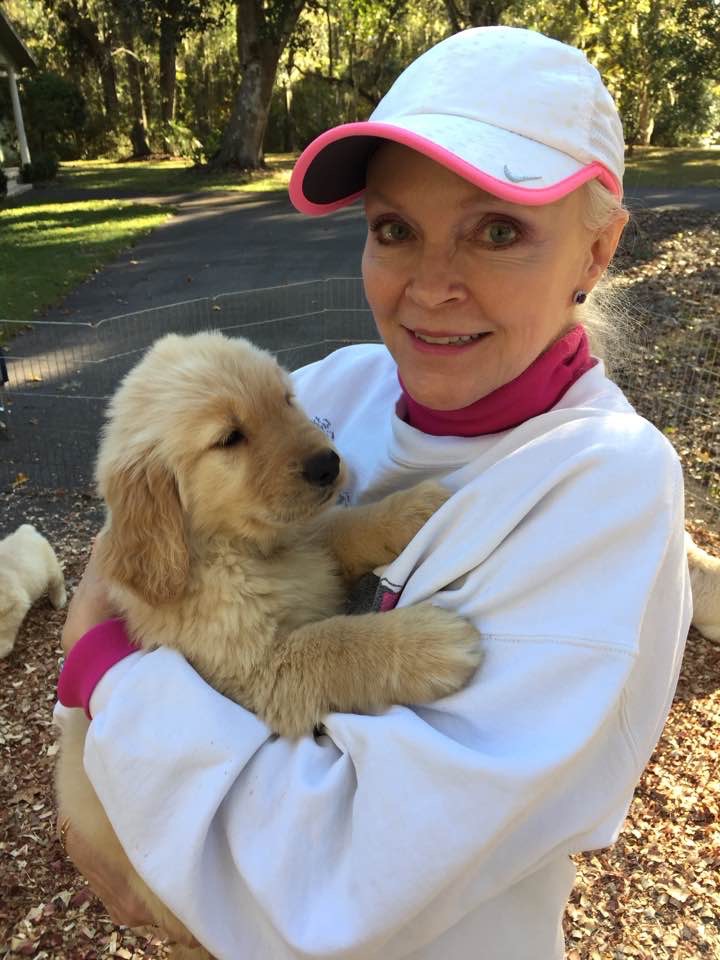 Jinny Jervey
I started training/showing dogs in 1976 with my Irish Setter, Robee. During this time, I also became a member of a new obedience club called The Dog Obedience Club of Greenville-Spartanburg (later The Dog Obedience Club of Greenville). I was able to train Robee through Open, and we earned 2 legs toward our CDX title before I had to retire her in the late 1980s. When she passed away, I took a long hiatus from dogs until 2014 when my husband and I were given a 5 year-old Golden Retriever named Marley. I started working with her, and she quickly earned her CD. We also completed her CDX title and were working in Utility when I lost her to cancer. I now have another Golden named Sophie. She has several Obedience and Rally titles: BN, CD, RN, RI. We competed in the 2018 Classic in Orlando and tied for 10 th place (out of 72 dogs) although we lost the runoff and had to come home without a ribbon. Sophie was trained through Open and Utility but had to be retired from jumping exercises due to a depth perception vision issue. We were able to make a very successful transition to the sport of Scent Work. Working with Pat Nolan provided us with a great foundation, and Sophie has so far achieved overall titles in both Novice and Advanced work which entails all elements of containers, buried, interior, and exterior searches. She has been awarded High in Trial twice and has won numerous 1 st place awards. She also has earned her Novice Handler Discrimination title. We are currently competing at the Excellent level in Scent Work and the Advanced level in Handler Discrimination.
After retiring (finally) from Spartanburg Regional Hospital, I have started working at Dog Trainers Workshop as an instructor assisting in the Puppy, Beginner, and Advanced Beginner classes. I also now teach Novice Scent Work classes.