Teach Your Dog How to Behave in Public with our Intermediate Class
$150 for 6 Week Course
Does your dog struggle to behave when out in public? If you always wanted to take your K9 companion to dog- friendly places but are uncertain of how they would act, then we have the class for you! Intermediate classes meet one night a week, for one hour, for six weeks.
---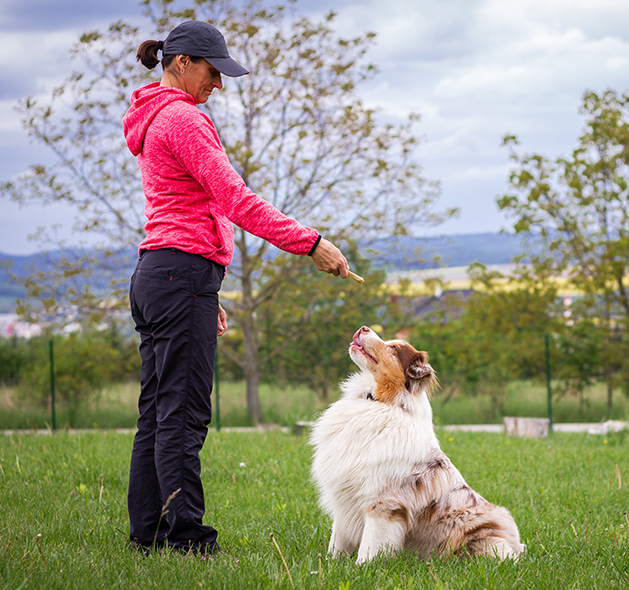 Add on to Your Dog's Basic Skills for Your Daily Walks or Interaction with Others
The intermediate obedience class is designed to help you continue building the skills necessary to create a well-behaved dog in public. In this class, we'll create scenarios that mimic real world conditions to prepare your dog for situations that are often found in public settings. Topics covered will included: walking on a loose leash through a crowd of people & dogs, coming when called off leash, remaining in a sit or down until released, not bolting through doors, and much more.
In order to ensure your dog has a good foundation of training before moving onto the intermediate class, they must first complete the beginner class offered at Dog Trainers Workshop and Boarding.
PLEASE SEE CLASS APPLICATION FOR
ALL UPCOMING CLASS DATES.
(Class is 6 Weeks in length)
*Note: Class fee is non-refundable after first night of class.

Enroll in an Intermediate Training Class Today
---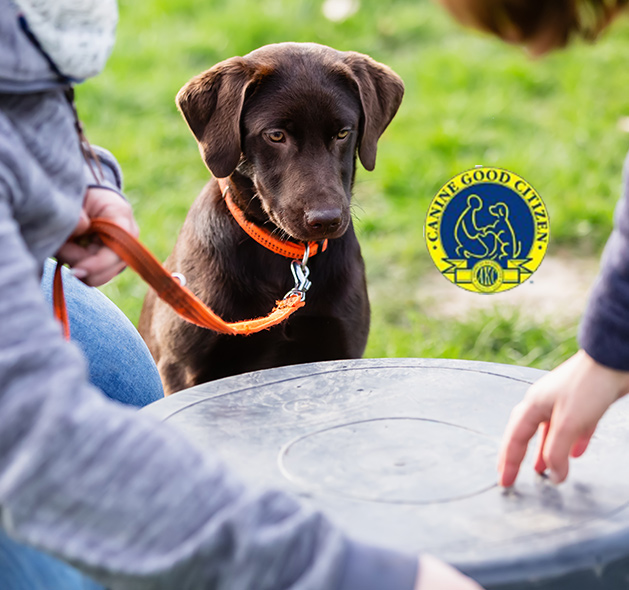 This Training Class Prepares Your Dog for the Canine Good Citizen Test
This class gives you all of the training and skills necessary to pass the CGC test and get your certificate & title. The CGC test is offered several times a year. Once you complete the Intermediate class, for a small fee, you can sign up to take your CGC test. Contact us today to schedule your intermediate training class or enroll online now!
Register for Intermediate Obedience Training