Scent Work is a Great Way to Bond with Your Dog.
Advanced Scentwork: Wednesdays @ 4:30PM ($160)
Beginner Scentwork: Wednesdays @ 5:30PM ($165) Intermediate Scentwork: Wednesdays @ 6:30PM ($160)
(Classes are 8 weeks in length)
Are you looking for a sport that engages you and your dog both mentally and physically? Scent Work could be the sport for you! Scent Work is a positive, challenging activity that allows dogs the opportunity to use their strongest natural sense in a way that's fun, engaging, and that builds and strengthens a foundation of trust between the handler and the dog. You and your dog will become a real team whether you're preparing for competition or get involved just for fun and exercise.
---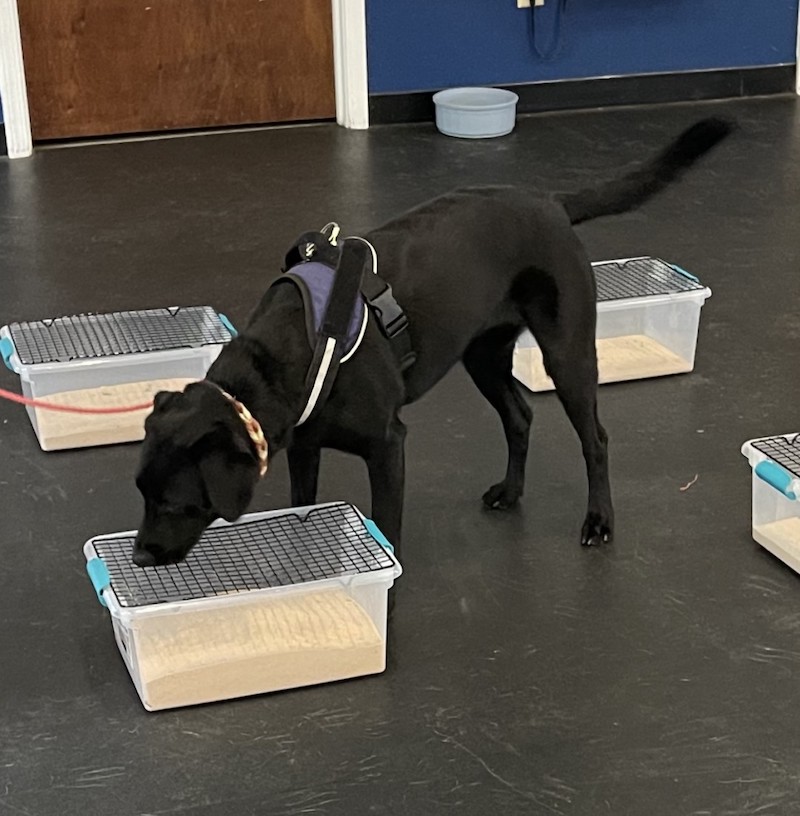 What is Scent Work?
Scent Work is based on the work of detection dogs such as drug and bomb detection. In Scent Work, we use scents such as Birch, Anise, Clove, and Cypress and turn it into an exciting sport for the handler and the dog, as they must to work together to find the hidden scent. There are different levels, challenges, and even titles as you progress. Scent Work allows your dog to enjoy its natural ability and desire to sniff. It's a rewarding activity for the dog and the handler to continue building that bond and confidence. Scent Work is for all breeds, including mixed breed dogs, and all levels of handling experience are welcomed.
Our Scent Work course is a structured curriculum, specifically designed for introducing your dog to scent/odor, to reliably detect and alert, and to teach you the skills of handling and communicating as a team. Dogs will be able to apply their odor recognition ability to various venues such as container, buried, interior, and exterior searches. Come join the fun with us!
Enroll in an Scent Work Class Now
---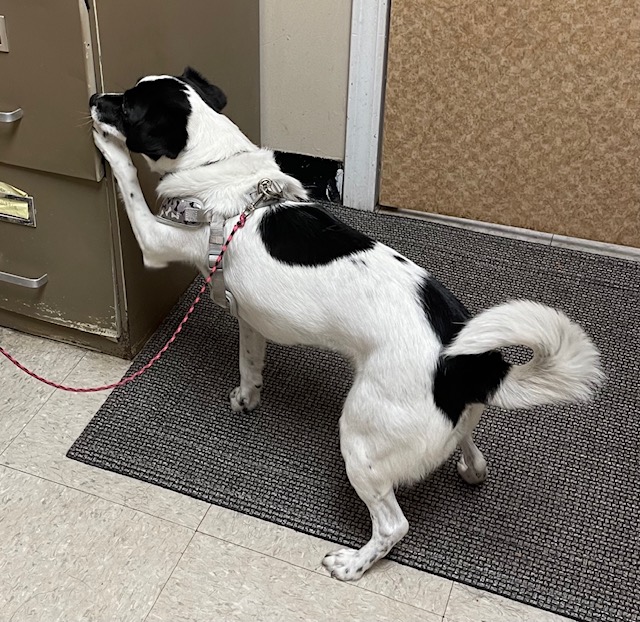 Competition is Not Required to Enjoy Scent Work Training!
It is important to note that scent work training is not limited to competitive training. In fact, more of our participants just love to be active with their dog and are interested in learning something new. No matter what your reasoning is, we would love to be able to teach you and your dog the art of scent work.
In order to participate in the 8-week long class, your dog must be at least 6 months of age. Contact our office with any questions you may have and then register for one of our upcoming scent work classes. Don't forget to complete payment to secure your spot in the class as space is limited. No refunds after first night of class. We look forward to training with you soon and having fun!
Contact Dog Trainers Workshop Today