We Offer Award-Winning Competitive Dog Training from Fountain Inn, SC
$160 for 8 Week Term
(Multi-dog discounts available)
Our deep-rooted passion for the sport of dog obedience has led us to coach two Westminster champions and countless others for dog competitions around the country, and even outside the US. Through group classes or private lessons, you and your dog will learn the ins and outs of competitive dog sports, and how to win them.
---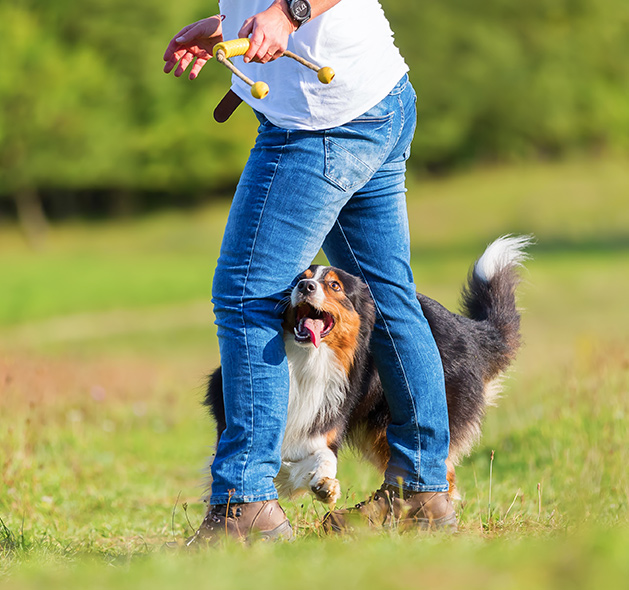 The Word "Team" Takes on a Whole New Meaning in Competitive Dog Training
Whether you are doing this as a hobby, or like us, you have a passion for dog obedience sports, competitive training is one of the best ways to bond with your dog. Similar to a horse and rider competing in dressage, a competition obedience dog learns to work smoothly and accurately with his handler as he performs a variety of obedience exercises. We will help you first understand what is truly necessary to compete; what skills must your dog master, how to present yourselves when you're being judged, etc. Then, we get to work training your dog for whatever sport they will be entering. Winning comes down to a deep connection between you and your dog so that they can trust you enough to follow your commands and leadership without hesitation.
AKC holds more than 22,000 events each year so no matter what type of sport you are interested in entering, or where you live, there is an event nearby for you and your dog to bring home to gold from.
In Our Competitive Obedience Classes, We Focus on:
Novice
Open
Utility
Obedience Trial Champions
Enroll in Competitive Obedience Training Today!
---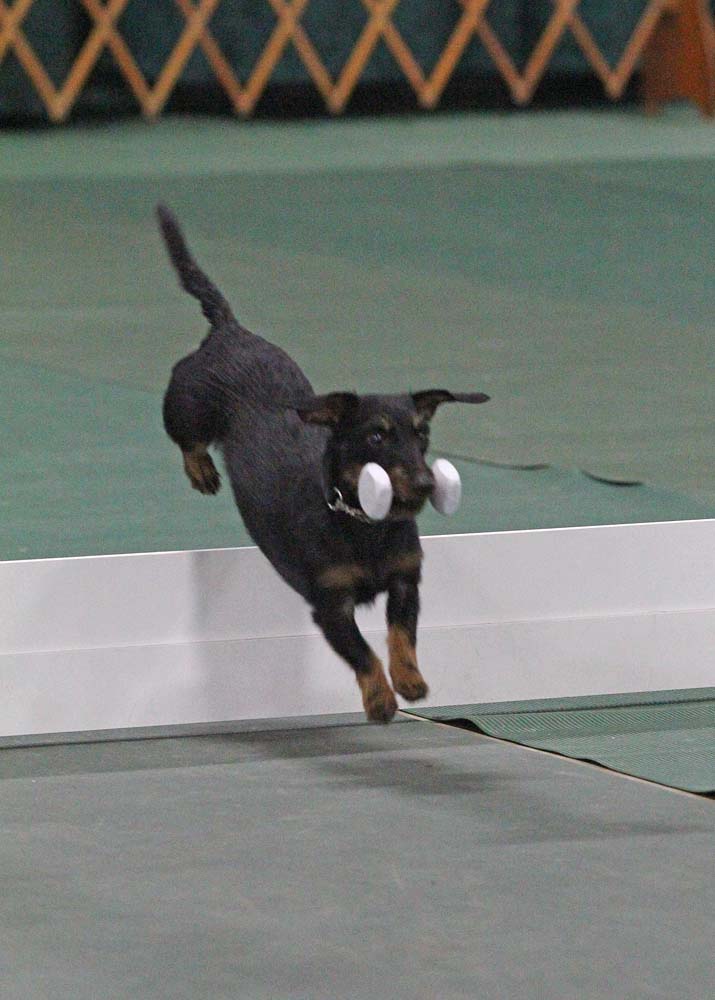 We Have Classes to Train Your Dog at Every Level of Competition

The sport of obedience welcomes all breeds and mixed breeds. It combines, harmony, precision, willingness, and enjoyment from the dog and hander. Each level, Novice, Open, and Utility, requires mastering a specific set of skills, which will increase in difficulty before advancing to the next level. You and your dog must work as a team through heelwork, retrieves, scent discrimination, recalls, and various jumping skills.
Our competitive obedience instructors are national-level competitors with numerous 200 perfect scores and High In Trials. They have respectively been invited and competed at the AKC National Championships, the AKC Obedience Classic, and the Westminster Kennel Club Obedience Championships.
ScentWork: $165 for 8-week term
ScentWork is based on the work for detection dogs such as drug and bomb detection. In ScentWork, we use scents such as Birch, Anise, Clove, and Cypress and turn it into an exciting sport for the handler and the dog, as they have to work together to find and communicate their hidden scent. There are different levels, challenges, and even titles as you progress. ScentWork allows your dog to enjoy its natural ability and desire to sniff. It's a rewarding activity for the dog and the handler to continue building that bond and confidence. ScentWork is for all breeds, including mixed breeds dogs, and all levels of handling experience are welcomed.
Our ScentWork course is a structured curriculum, specifically designed for introducing your dog to scent/odor, to reliably detect and alert, and to teach you the skills of handling and communicating as a team. Dogs will be able to apply their odor recognition ability to various venues such as container, buried, interior, and exterior searches. Come join the fun with us!
Competitive Private Lessons: $110 per Hour
If you prefer one on one, we have private lessons available. Private lessons are ideal to help you with competitive obedience issues, behavioral issues, or simply when you need a little help before a show. Please call us to schedule an appointment.
Contact Dog Trainers Workshop Today